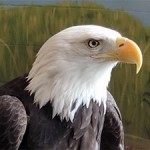 Tonight, our Marketing Career Preparation class premiered our own websites, plus our instructor, Jennifer Nettell, allowed us a glance of hers.  In some ways, it was a learning experience for those of us who have not previously created a blog or our own website.  For me, it was a learning experience, but one that I embraced.  I am open to learning new things and while it was a challenge in the beginning, it was fun after I was able to connect the dots.
In the viewing of other websites, I enjoyed the ones that had a lot of personal information and the creativity and talent in construction of the websites.  In looking at my own website, I feel that I need to add more photos, and add a number of my favorite quotes.  It was suggested that we add a page of our favorite links, and I feel I should add a page of the books that I have found helpful, both on life and emotional health.
When I attended Western Technical College in the late 1990's, I was enrolled in a Friday morning class similar to this one, where we created a map of where we came from and where we wanted to eventually be with our life and career.  We did not have a website of our own that included our blogs, pictures, quotes and reflections.  We did have a form that we filled in with our dreams, and who we wanted to be when we grew up, or where we wanted to go at that particular stage in our life.  I remember thinking at the time that life is what you make of it, you bloom where you are, and each situation you are in is a learning opportunity, to strengthen you or to help you become the person you should be.  In this class, we are learning to better ourselves, to give us confidence and utilize those tools that are available to us to better obtain the goals we have set for ourselves.  In returning to school, I hope to have the employment that will fulfill my needs in this stage of my life.